The expert water damage of Cary
24/7 Live Phone Calls • FREE Inspection
Water Damage Restoration Cary
Certified Water Damage Restoration of Cary
Water Damage Cary = Certified Water Restoration
Have you experienced water intrusion into your home? (See
Water Damage Restoration
) Water intrusion creates immediate risk to your possessions and your home. At Cary Certified Water Restoration you will receive expert care from the professionals. With over 20 years of experience you will receive professional friendly service. We take care of your claim from beginning to end dealing directly with your insurance adjuster. Other services include fire damage remediation and mold removal and toilet or sewage cleanup. All work managed by our highly trained IICRC certified professionals at Cary Certified Restoration. Our catastrophe restoration business supplies a fresh start to the residents of Cary, Raleigh, and Wake County. Our IICRC certified technicians will be arrive within 45 minutes of your phone call.
At Cary Certified Restoration, we are the perfect choice for flood, water and sewage clean-up. It's the hidden water that creates the unseen damage. Utilizing our expertise, knowledge, and our state-of-the-art water detection equipment we seek out and dry all the wet structure. We remove the water inside your home fast; preventing any further damage. We take special care of your furnishings and protect your home during the drying process.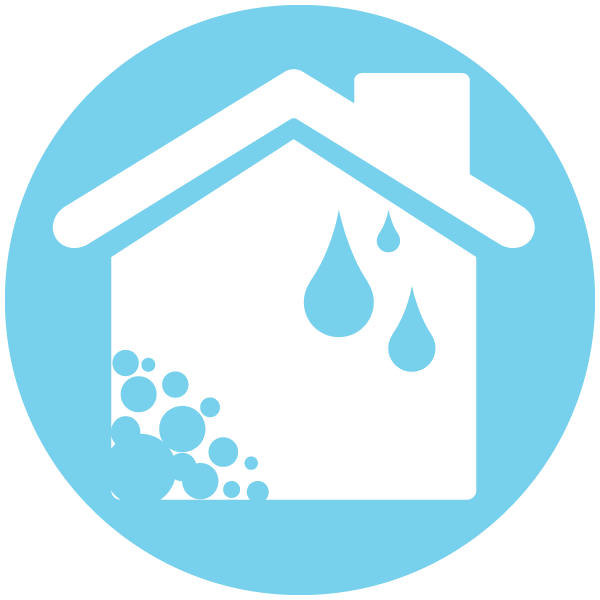 Mold Removal and Inspection
Receive a fast free of charge visible mold examination by calling us today. With mold infestations , you must understand the degree of danger mold may cause to your home and family. Lab testing of samples identifies mold types and risks.Proper removal inside constructed containments using air cleaning machines is required to insure safe removal of mold. We always provide you with expert analysis on whether mold remediation is needed. Do not attempt mold removal. It is very easy to cause airborne contamination during the mold removal process and should only be performed with proper protective measures in place.

Along with rebreathers and proper use of gear, we make our way in, set up vacuums cleaners, and push waste out with a fast result. Sewage normally has a large bacterial load, so we practice caution as we sterilize the area with antibacterial spray. This curbs mold growth and removes bacteria.
Our company operates well-equipped to deal with all types of water damage, including class 3 occasions for example sewage backup. The procedure of backup is when breaks or obstruction trigger raw sewage to flood your living area. For an efficient outcome, a highly trained and certified team is required. Therefore, this is for sure a reason why we carry out sewage clean up.